MAYVILLE, N.Y.: – The New York State Association of County Health Officials (NYSACHO) announced earlier this week the results of its 2021 election for Board of Directors. NYSACHO represents all 58 of New York's local health departments, serving as the collective voice of New York State's local public health system.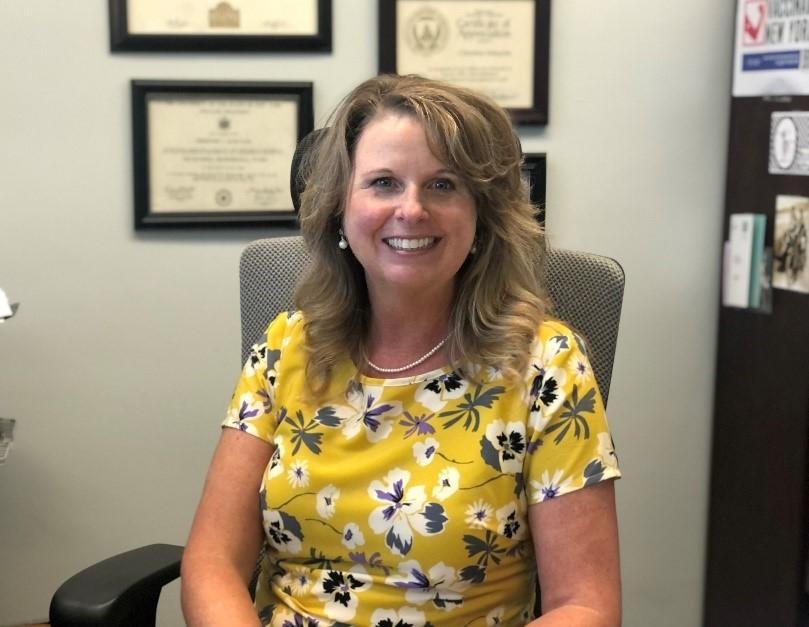 Christine Schuyler, BSN, RN, MHA
Chautauqua County Commissioner of Social Services and Public Health Director
One of the two newly elected board members is Christine Schuyler, BSN, RN, MHA, and Chautauqua County Director of Health and Human Services. 
"It is a great honor and privilege to serve on the NYSACHO board with colleagues from across the state," said Schuyler. "I feel that this is an opportune time for public health – something that has traditionally been quite invisible to most, is now front and center for all.  We've been through so much in the last 15 months and now it's time to help shape the future of local health departments, public health and human services for the betterment of the health and well-being of our communities."
"I applaud Christine Schuyler on her recent appointment to the NYSACHO Board of Directors," said PJ Wendel, Chautauqua County Executive. "Her hard work and dedication has been pivotal on the local health front as she has helped our county through the COVID-19 pandemic, and implemented and raised awareness about the various health programs and services that are available to our residents. Her appointment is a great accomplishment and I know she will proudly represent Chautauqua County and the other communities across our State."
Schuyler has over 30 years of progressively responsible experience in various health and human service roles.  She was appointed Public Health Director in 2008 and took on the additional responsibilities as Commissioner of Social Services in 2011.  In recognition of the need to better address the social determinants of health, streamline services and effect systems changes, New York State's only integrated Department of Health & Human Services was formed in 2012.
Notably, the second newly elected board member is Patricia Schnabel Ruppert, DO, MPH, CPE, DABFM, FAAFP,
Rockland County Commissioner of Health and Medical Director.  Other counties represented on the Board are Cattaraugus, Essex, Genesee, Monroe, New York City, Onondaga, Orange, Orleans, Otsego, Schoharie, Sullivan, and Ulster.
NYSACHO announced, "Rupert and Schuyler bring years of expertise and experience to the Board as they join existing NYSACHO board members."
NYSACHO Executive Director Sarah Ravenhall said, "We welcome our new board members and leadership team as we emerge from a pandemic that has underscored the imperative to responsibly support and resource our public health system. We will continue to work with elected officials to drive NYSACHO's legislative agenda forward, the most central element of which is increasing flexible state funding for New York's local health departments."
NYSACHO President and Monroe County Health Commissioner, Dr. Indu Gupta, said, "The COVID-19 pandemic has made clearer than ever that our local public health infrastructure is critically important to the safety and well-being of our communities during and after the pandemic. It is an honor and a privilege to lead this group of extraordinary professionals and public servants, who every day not only serve on the front lines of the pandemic, but also continue to meet the challenges of numerous critical public health priorities as the chief health strategists of their respective communities."
###