Chautauqua County COVID-19 cases from March 23, 2020, when the first cases was announced, through November 16, 2020 – What the data tells us: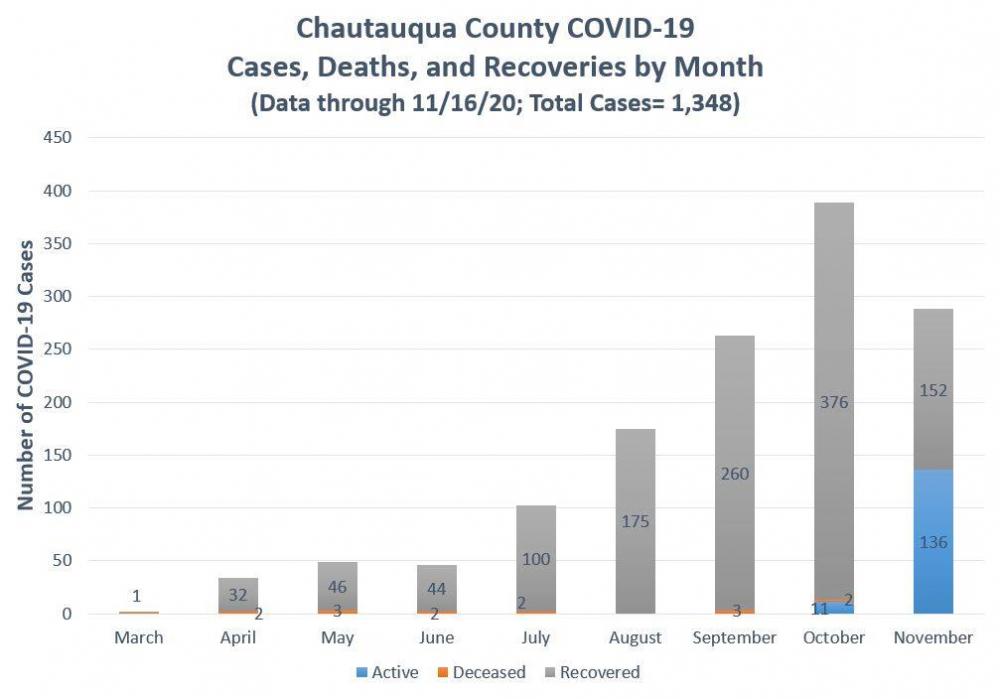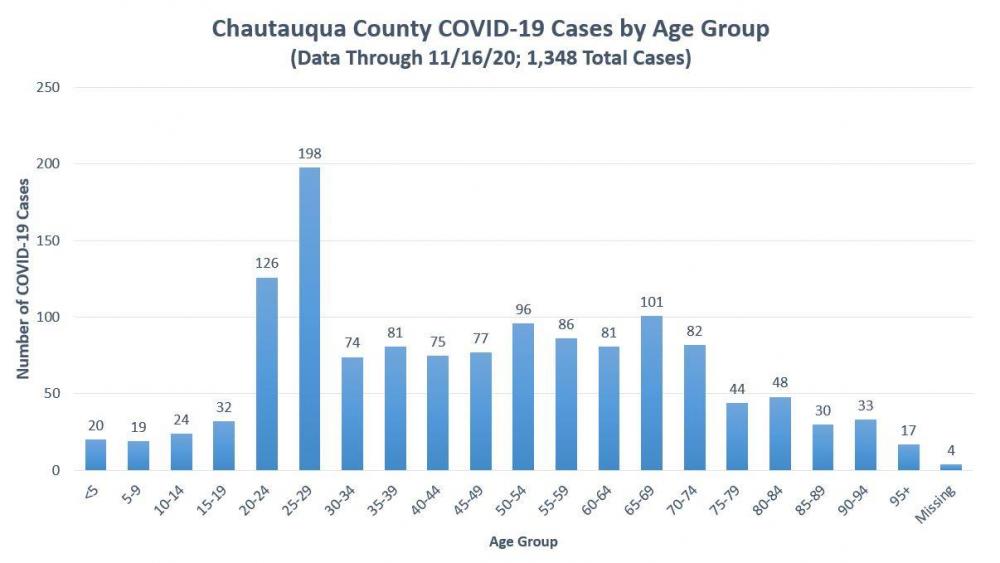 The CDC continues to offer the following guidance to Stop the Spread of COVID-19 www.cdc.gov/coronavirus Stay well Chautauqua County. Take care of yourself and others.
• Stay at least 6 feet from other people (about 2 arms' length);
• Cover your cough or sneeze with a tissue, then throw the tissue in the trash and wash your hands;
• When in public, wear a cloth face covering over your nose and mouth;
• Do not touch your eyes, nose, and mouth;
• Clean and disinfect frequently touched objects and surfaces;
• Wash your hands often with soap and water for at least 20 seconds; and
• Stay home when you are sick, except to get medical care.