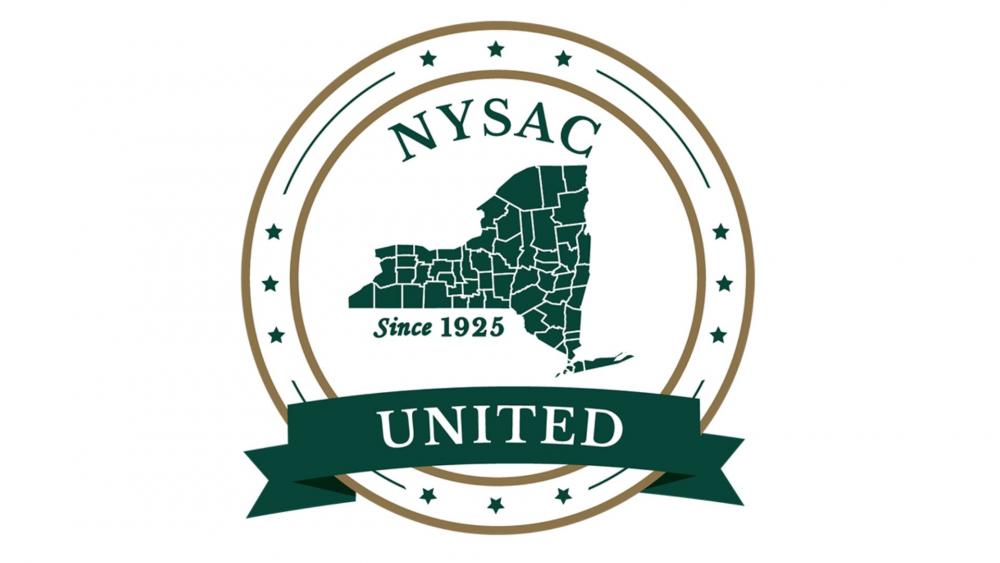 VERONA, NY — Chautauqua County Executive PJ Wendel rallied with a bipartisan group of county leaders this week, highlighting top issues in New York State.
Wendel, along with over 700 attendees gathered at the Turning Stone Resort Casino in Oneida County as part of the annual New York Association of Counties' (NYSAC) fall seminar.
Following an inaugural luncheon on Thursday, Wendel took part in a press conference where county leadership from across the state emphasized current challenges: the migrant crisis, withholding of Enhanced Federal Medical Assistance Percentage (eFMAP) funding and new election changes.
"These issues bipartisanly impact everyone in New York State," said Wendel, who is a member of NYSAC's Board of Directors. "It is important for counties to rally in solidarity to raise awareness across the state and nation."
Wendel, and many other County Executives agree, New York State's migration issues is a federal problem that the Biden Administration has refused to address. While Governor Kathy Hochul has called for reforms, which would allow migrants to legally seek employment, counties across New York do not have the resources to assist asylum seekers. Several counties, including Chautauqua, maintain Emergency Orders on Sustainable Migration.
Among other top issues addressed during the conference is how New York State is "shortchanging" counties, by withholding eFMAP funding designed to pay for Medicaid.
"Thanks to our fiscal conservative policies in Chautauqua County, we're prepared to fill the void," said Wendel. "However, other counties in New York may not be so lucky and could see financial tension as a result."
Moving most elections to even years, which some hope will increase voter turnout and save money, was highlighted as doing more harm than good.
"Elections will still take place in odd years, polls will still be open. Whether you have one candidate on the ballot, or a dozen, the basic costs are the same," said Wendel. "In fact, I fear the latest reforms will do more harm than good, with elections further down the ballot receiving less attention, ultimately impacting local election races and voter turnout."
The New York Association of Counties' conference began on Wednesday and continued through Friday.