An Important COVID-19 Message from Public Health Director, Christine Schuyler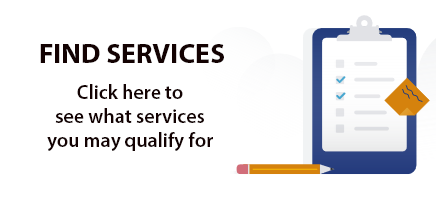 CHANGES TO TEMPORARY ASSISTANCE, MEDICAL ASSISTANCE, SNAP, HEAP AND CHILD CARE IN RESPONSE TO COVID-19 CONCERNS: 
The Chautauqua County Department of Health and Human Services remains operational.  In order to minimize face to face requirements, please call the office in advance at (716) 661-8200 or (716) 363-3500.  Many questions can be answered or needs met over the phone or online.  Some benefits have income eligibility requirements and you will receive guidance on applying.
To apply for services or inquire about your benefits, call the Chautauqua County Department of Health & Human Services at (716) 661-8200 or (716) 363-3500. Find Services is a quick and easy way for people in New York State to find answers to questions about New York State's programs and services.
 


Chautauqua County Department of Health and Human Services is pleased to inform residents that a free mobile device application, called NYDocSubmit, is available for individuals to use to submit necessary documents at any time. This mobile application provides individuals who have applied for or are receiving DSS benefits to submit documentation to the DSS in a simple and fast way. The mobile application is available for download and can be used to take photos of documents and upload them to Chautauqua County HHS.  During this time of restrictions, having the ability to submit necessary documentation from the comfort of home is essential to continue supporting families in Chautauqua County. 
The Emergency Rental Assistance Program provides economic relief to help low and moderate income households at risk of eviction by providing payment for rental arrears and utility assistance arrears.  More info