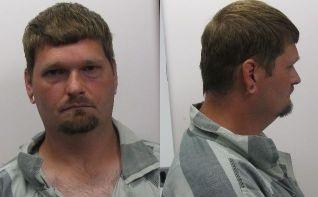 MAYVILLE, NY – A City of Jamestown man has been indicted for several crimes against children.
Chautauqua County District Attorney Jason Schmidt announced Monday that Michael Lamb, 37, was arraigned July 17, 2023 on a twelve count indictment charging Lamb with 4 counts of Predatory Sexual Assault Against a Child, each a class A-II violent felony; 5 counts of Rape in the First degree, each a class B violent felony; one count of Course of Sexual Conduct Against a Child in the First degree, a class B felony; and 2 counts of Endangering the Welfare of a Child, each a class A misdemeanor.
The crimes described in this indictment are alleged to have been committed between February 2021 and January 2023 in the City of Jamestown against two children under seventeen years of age.
Lamb was arraigned by Judge David Foley in Chautauqua County Court and pled not guilty to the charges. Judge Foley set bail at $50,000 cash or $100,000 bond.
The DA's Office reports Lamb is currently being held in Chautauqua County Jail. Lamb is scheduled for a discovery conference this Thursday, August 10th at 10:00 a.m. and is currently represented by the Chautauqua County Public Defender.
The charges in this indictment are the result of a lengthy investigation conducted by the Jamestown Police Department Juvenile Bureau, the District Attorney's office and the Child Advocacy Program.