MAYVILLE, NY – A 28-year-old Silver Creek man plead guilty to a felony weapons charge, as part of a plea agreement on Wednesday.
Chautauqua County District Attorney Jason Schmidt announced that Dakota S. Sugg plead guilty on October 18, 2023 to Criminal Possession of a Weapon in the Third Degree, a Class D Felony as part of a plea agreement proposed by the Chautauqua County District Attorney's Office, and prosecuted by Assistant District Attorney Andrew Hall.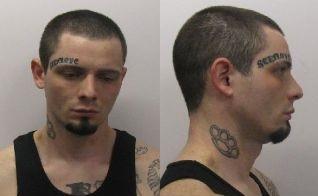 At the time of his plea, Mr. Sugg was also indicted on another charge. In addition to his indicted cases, Mr. Sugg had several pending matters in local justice courts across Northern Chautauqua County involving damages to the personal property of other individuals. 
As part of his plea agreement, Mr. Sugg pending charges were settled and he has agreed pay restitution for property damages alleged in his pending cases.
He will be sentenced in Chautauqua County court by Judge David Foley on December 18, 2023 to an indeterminate term of state prison of 3 to 6 years.
This conviction would not be possible without the hard work and dedication of members of the Dunkirk Police Department, the Chautauqua County Sheriff's Department, Fredonia Police Department, and New York State Police, all of whom were involved in one or more of Mr. Sugg's cases. 
The Chautauqua County District Attorney's Office recognizes these efforts, and the fundamental and essential role that the criminal justice system plays in righting wrongs, protecting the public, and maintaining proper order in the day to day lives of Chautauqua County residents. 
As such, the District Attorney's Office is, has been, and will remain committed to holding those who commit crimes accountable, and ensuring that they face the proper consequences for their actions.