DUNKIRK, NY – A newly remodeled Social Services office in northern Chautauqua County aims to improve the environment for both clients and staff alike.
With Chautauqua County and City of Dunkirk officials on-hand, the multi-year project relocating operations from the North County Office Building to 15 W. Lucas Avenue in Dunkirk was celebrated during a ribbon cutting ceremony on Tuesday.
"One of the most important aspects of fostering a good work environment is just that, the work environment," explained Chautauqua County Executive PJ Wendel. "Our hard working staff deserve this newly remodeled facility. I also hope this new building will help attract new employees seeking a career in Chautauqua County Government."
In 2019, work to identify a new office space officially began with members of Chautauqua County's Social Services and Buildings & Grounds Administration touring several venue options.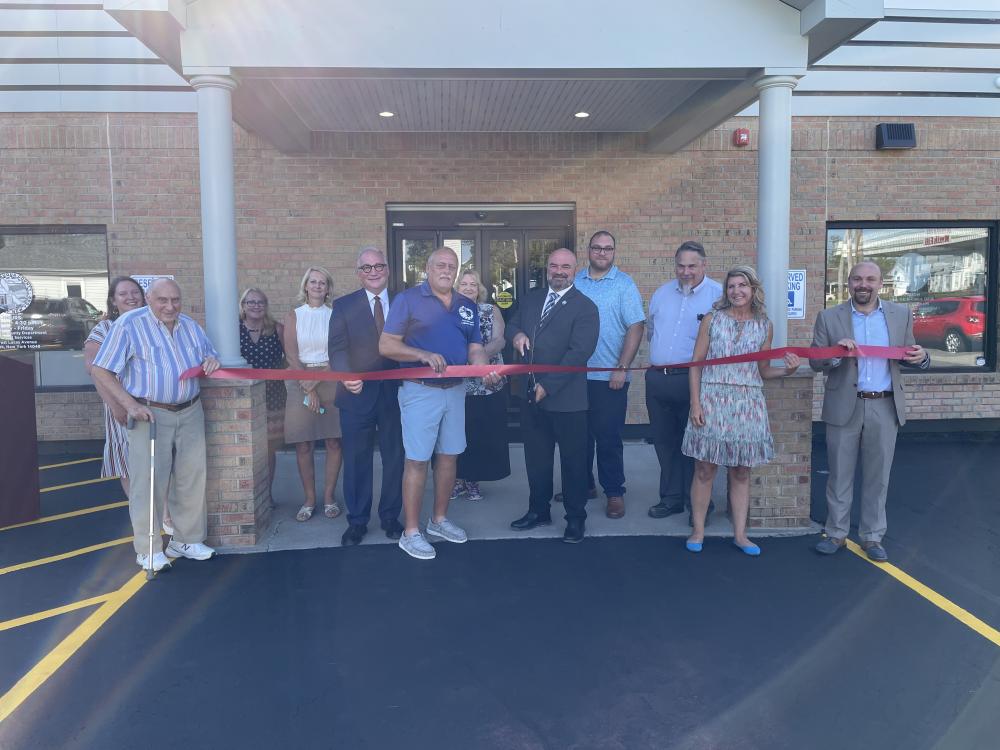 After an exhaustive search, and minor delay due to the global pandemic, the Lucas Avenue site was selected. Administrators felt the site's blank canvas and location was the perfect pairing.
"From day one we believed directly involving staff throughout the renovation process was crucial," explained Jon Anderson, Chautauqua County's Deputy Commissioner of Social Services. "Working alongside Jacob Sam, Contract Interior Solutions LLC, Building & Grounds, IT, and others; staff feedback was gathered and implemented into our design elements creating a new and safe environment for all."
The renovation features an almost entirely new footprint of the leased Lucas Avenue facility, with both employee and visitor areas redesigned.
"When you first step into our building, you are greeted by a welcoming lobby featuring a family area," continued Anderson. "Our walk-up windows have also been expanded. Additionally, there is a separate interview space that enhances privacy and security for both our clients and staff."
Behind the scenes, additional storage, break areas and technological improvements were also added. The connected parking lot and nearby CHQ Transit stop also expands ease of access.
In the end, the project's final investment is projected save the County approximately $1 million dollars over the lease term and will benefit the county for decades to come, providing a safe working environment for both Child Support staff, Child Welfare workers, Medicaid employees, Program Integrity staff and Temporary Assistance for Needy Families staff all co-located at the Lucas Avenue location.