MAYVILLE, N.Y. – The Chautauqua County Sheriff's Office and Sheriff James Quattrone announced Tuesday that it will be starting a new jail program from the National Sheriffs' Association I.G.N.I.T.E. (Inmate Growth Naturally and Intentionally Through Education), a nation-wide jail initiative that prepares inmates for release and makes jails safer.
I.G.N.I.T.E. represents a significant step forward in Sheriff Quattrone's commitment to promoting rehabilitation and reducing recidivism among incarcerated individuals. The program aims to ignite positive change within the jail, setting inmates on a path toward a more productive and law-abiding future, which makes the community safer. This initiative is designed to provide inmates in the Chautauqua County Jail with the tools and support needed to foster personal growth, rehabilitation, and successful reintegration into society.
Sheriff Quattrone emphasized the significance of the I.G.N.I.T.E. program, stating, "We believe that every individual has the capacity for change and growth. By providing inmates with opportunities for education, skills development, and personal reflection, we aim to break the cycle of reoffending and offer a path to a more promising future."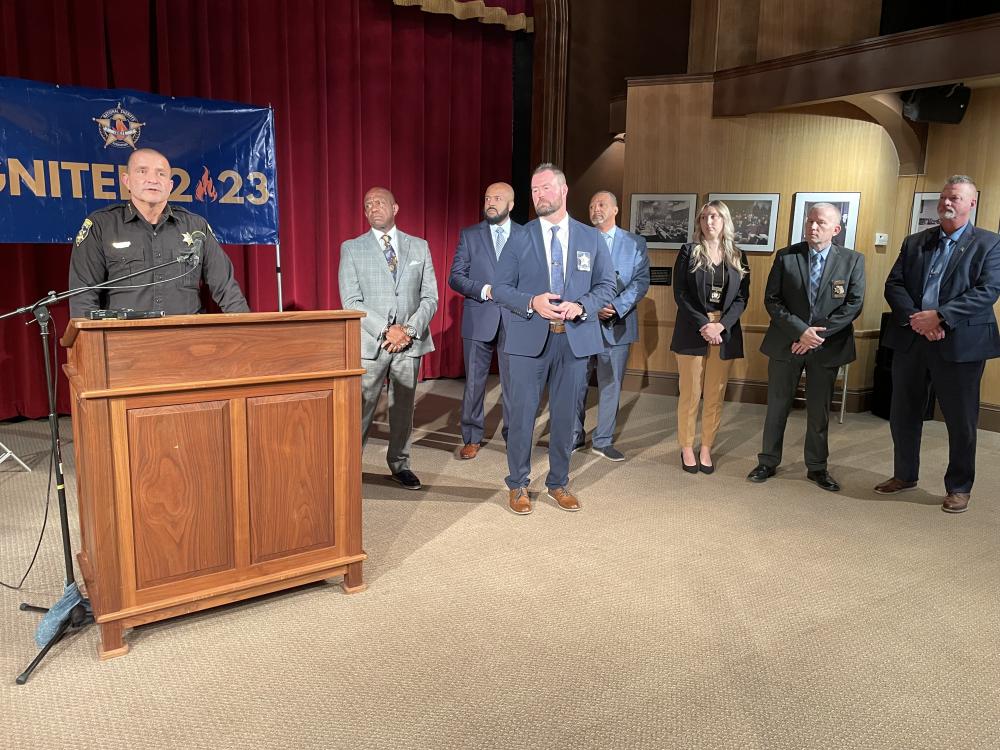 The program started in Genesee County, Mich., under the leadership of Sheriff Chris Swanson. Inmates enrolled in I.G.N.I.T.E. spend two hours a day, five days a week in class. They can access courses to earn credits toward a GED, take part in virtual reality to learn a skilled trade job, or take enrichment courses in everything from American Sign Language to financial literacy, which will help them hone their interests and work toward employment after graduation.  
Since its public launch, the program has enrolled thousands of students who have completed more than 200,000 classroom hours, logged more than 20,000 hours of coursework, and participated in more than 700 standardized tests.
"We are excited that Sheriff Quattrone is taking on this important initiative," said NSA Executive Director Jonathan Thompson. He continued, "IGNITE makes it clear that sheriffs' offices across the country are sending individuals in their jails back to their communities more equipped to lead productive lives."
NSA I.G.N.I.T.E. has also launched in Hennepin County, Minn., Mecklenburg County, N.C. Sandusky County, O.H., Roanoke City, V.A., Collin County, T.X., Pennington County, S.D., and Bonneville County, I.D., breaking the trend of generational incarceration throughout the country, while establishing education and rehabilitation as two main points of focus for the jail. 
The Chautauqua County Jail employs 79 Corrections Officers, 7 Sergeants, 1 Training Sergeant, 3 Lieutenants and a Warden. The Corrections division is tasked with the custody and care of over 180 detainees on average throughout the jail in 9 different housing units. Corrections officers take care and custody of the incarcerated population ensuring the safety of those individuals on their housing units while providing basic needs for the population. The CO's are also responsible for ensuring the safety, security and good running order of the jail through supervising detainees 24/7. Corrections Officers are the first line response to any issues or disturbances in the jail and handle any medical issues with first aid training they receive annually. The Jail has several different specialty posts that help with the day to day functions. These posts are legal, commissary, classification, recreation, booking, hearing officers and visiting. The jail officers book in an average of 5 individuals a day and handle the daily calendar of making sure medical appointments and court appointments are all staged and ready. Last year the jail completed 1,528 bookings over the course of 2022.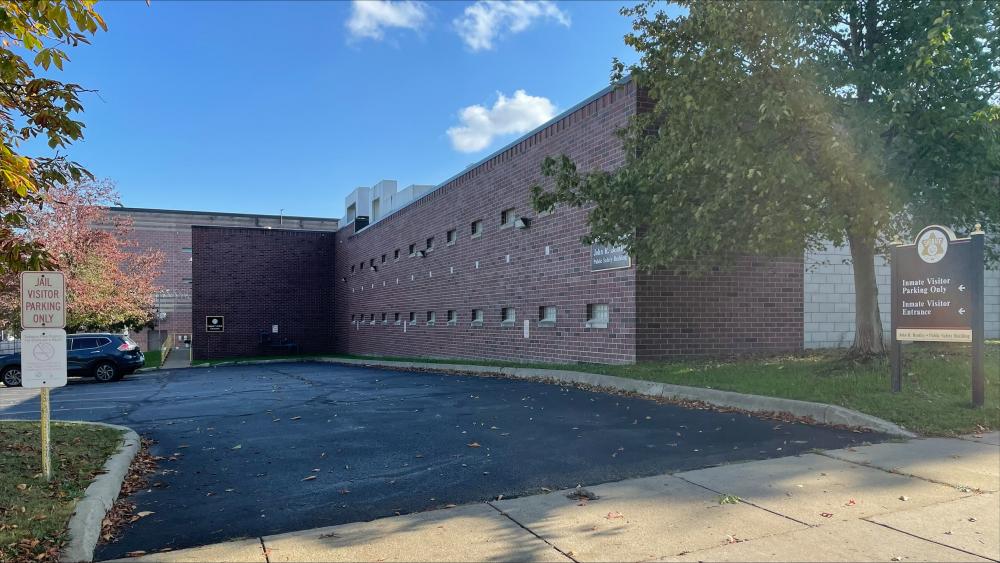 With the assistance of mental health and medical staff there are several programs offered: individual and group therapy to help develop coping skills related to trauma, substance use disorders and mental illness. Current groups include: anger management, relapse prevention, harm reduction and MAT participant group treatment. The team also works with community programs to coordinate additional educational services, including fatherhood, peer recovery and yoga. Chaplaincy is run by a reverend and several volunteers who provides church services, bible study and Spanish services. The Chaplain provides one on one counseling as well as grief counseling to the incarcerated population if needed. There are also a variety of programs run through the chaplaincy such as Alcoholics Anonymous and Clean, Sober and Saved. A total of 532 prisoners have attended Sunday worship in 2023.
About The National Sherriffs' Association:
The National Sheriffs' Association is one of the largest non-profit associations of law enforcement professionals in the United States, representing more than 3,000 elected sheriffs across the nation, and with a total membership of approximately 14,000 individuals. NSA is dedicated to raising the level of professionalism among sheriffs, their deputies, and others in the field of law enforcement, public safety, and criminal justice. Throughout its eighty-two-year history, NSA has also served as an information resource for all law enforcement, as well as local, state, and federal government agencies.