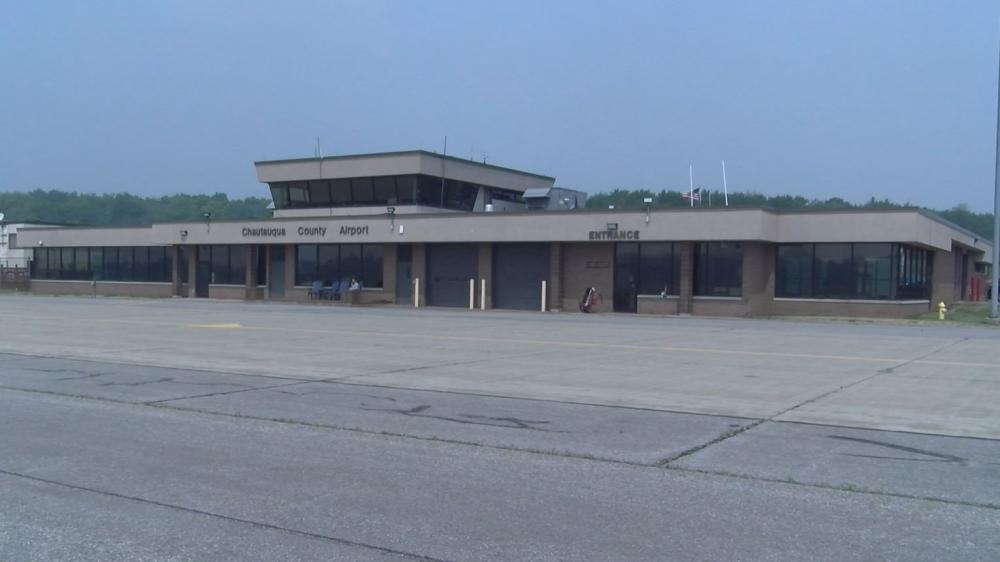 (Chautauqua County-Jamestown Airport. Image by Justin Gould / Media Information Officer)
JAMESTOWN, N.Y. – Chautauqua County's two public airports have received funding from New York State, earmarked for infrastructure and security enhancements.
Governor Kathy Hochul announced last week that $49 million dollars will be allocated for strategic infrastructure enhancements to improve safety, facilitate innovation, leverage existing resources, advance business development, and promote sustainability and resiliency at public-use airports across the State.
Locally, the Chautauqua County Dunkirk Airport will receive $500,000 dollars toward the replacement of two existing bi-fold hangar doors from the 1960's with new electric bi-fold doors.
Additionally, the Chautauqua County Jamestown Airport is slated to receive $1.1 million dollars for the improvement of existing commercial space within the airport terminal building, replacement of a rapid heating system in an existing hangar and the replacement of an existing security camera system in and around the terminal.
"We appreciate the state funding allocated to both of our Chautauqua County Airports," Shannon Fischer, Manager of Airports, explained. "We are looking forward to making these, much needed, improvements and investments to our airports' infrastructure."
The projects will be administered by the New York State Department of Transportation.
State officials say funding was awarded to projects through a competitive solicitation process and rated based on established criteria including economic benefits for surrounding communities and businesses; adherence to regional economic development plans; safety improvements; improved operational efficiency; and energy efficiency and emissions reduction.