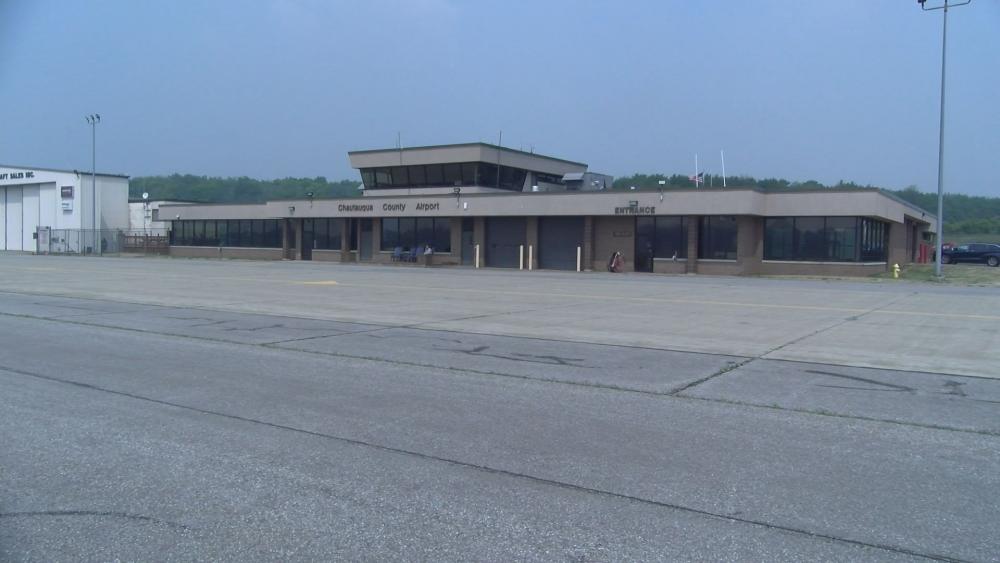 WASHINGTON, D.C. – Congressman Nick Langworthy (NY-23) announced an Airport Improvement Grant (AIP) from the Federal Aviation Administration (FAA) for the Chautauqua County Jamestown Airport (JHW) in the amount of $1,906,849.
"I'm thrilled to announce this investment that will allow Chautauqua County Jamestown Airport to construct perimeter fencing, enhancing the safety and security of the airport," said Rep. Langworthy. "This airport serves as a vital transportation hub for our community, connecting our region through aviation, and maintaining critical infrastructure will ensure its future operations remain reliable and efficient."  
According to the FAA, the AIP grant program provides funds for planning and developing public-use airports included in the National Plan of Integrated Airport Systems (NPIAS). The funds are used to complete airport infrastructure projects such as safety barriers, runways, taxiways, signage, lighting, and markings.
"This funding is critical to enhance the safety and security of our Chautauqua County-Jamestown Airport," said Chautauqua County Executive PJ Wendel. "I'm grateful Congressman Langworthy, and his team, were able to secure this funding which will significantly improve our airport infrastructure for years to come."
Congressman Nick Langworthy represents the 23rd Congressional District of New York, including Allegany, Cattaraugus, Chautauqua, Chemung, Schuyler, and Steuben Counties and parts of Erie County. Visit langworthy.house.gov.