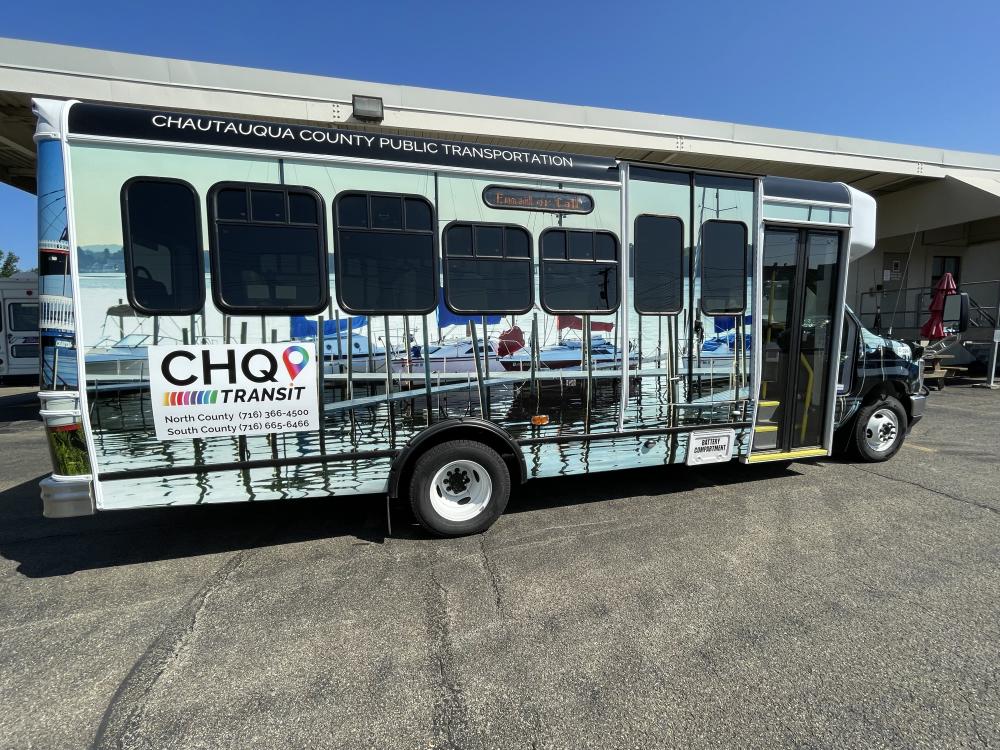 JAMESTOWN, NY – CHQ Transit is hosting an open house/ribbon cutting next week to celebrate and showcase new busses that will soon hit the streets of Chautauqua County.
Both the public and credentialed news media are invited to the CHQ Transit Depot at 234 Hopkins Avenue in Jamestown, New York on Thursday, July 27, 2023 from 1 p.m. to 3 p.m. for an open house to get a first-hand look at the newly rebranded busses. Light refreshments will be served during this time.
At 3 p.m. a press conference with brief remarks, media question/answer session and ribbon cutting will take place.
The public is free to attend without an RSVP. Credentialed media are asked to please provide a courtesy RSVP to Justin Gould, Chautauqua County Media Information Officer, prior to the event via email gouldj@chqgov.com or via telephone (716) 753-4644.
Media with additional questions should contact Justin Gould at the information listed above.
Pool video/audio/photos will be provided for those unable to attend.