You are here: Home > Departments > Water & Sewer Districts > North Chautauqua County Water District
 
The next meeting of the North Chautauqua County Water District Board - to be held April 8, 2021 at 4:00 pm. Location to be announced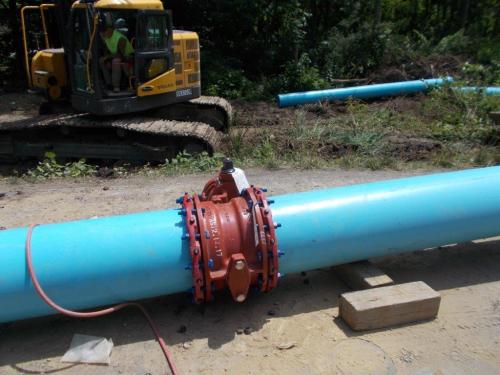 The North Chautauqua County Water District was formed by the Chautauqua County Legislature in February of 2016.  This was accomplished after many years of municipal meetings, planning, completing feasibility studies and creating an implementation plan with funding provided through grants, the Chadwick Bay Regional Development Corporation and Chautauqua County.
       Construction of new water mains (shown above), pumps and water storage facilities to create the district system is currently in process with tentative completion by the end of 2022. The new district creates a regional water distribution system that serves the Village of Brocton, the Towns of Portland, Pomfret, Dunkirk, Sheridan and the North County Industrial Water District. The City of Dunkirk functions as the water supplier to the new system.
       For questions regarding individual residential or business water connections and billing contact CBI Water Works at 716-792-1900.