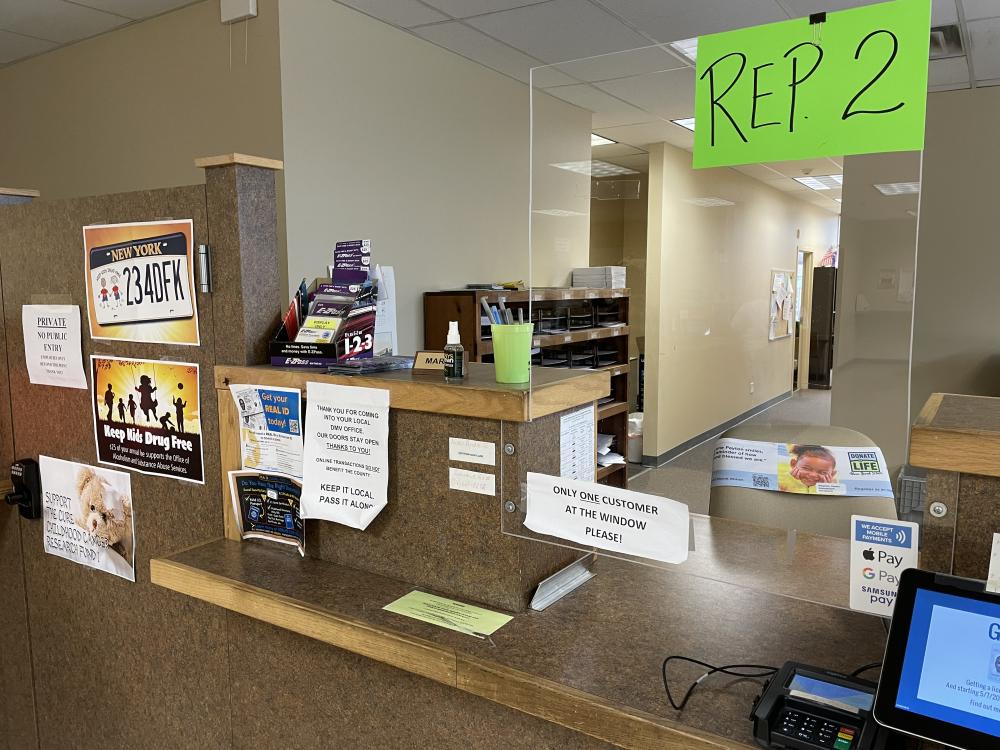 (Image by Justin Gould / Media Information Officer)
MAYVILLE, NY – Starting Wednesday, November 1, 2023, the Department of Motor Vehicle locations in Chautauqua County will no longer offer extended hours of operation.
Chautauqua County Clerk Larry Barmore announced the news on Friday, saying all three DMV locations will now only be open Monday through Friday 8:30 a.m. to 4:30 p.m.
"Recent experience has shown that a very limited number of people have taken advantage of the late hours," said Clerk Barmore. "With staff shortages, it is difficult to cover the extra hours."
Chautauqua County operates three DMV locations, with one in Jamestown at 512 W. 3rd Street, another in Dunkirk at 3988 Vineyard Drive and a location in Mayville at the Hall Clothier Building, 7 N. Erie Street.
The extended operation policy, which kept each location open until 6 p.m. one day per week, was enacted over a decade ago before the popularity of online DMV services.
To learn more about Chautauqua County's DMV services, visit chqgov.com/county-clerk/Department-of-Motor-Vehicles.