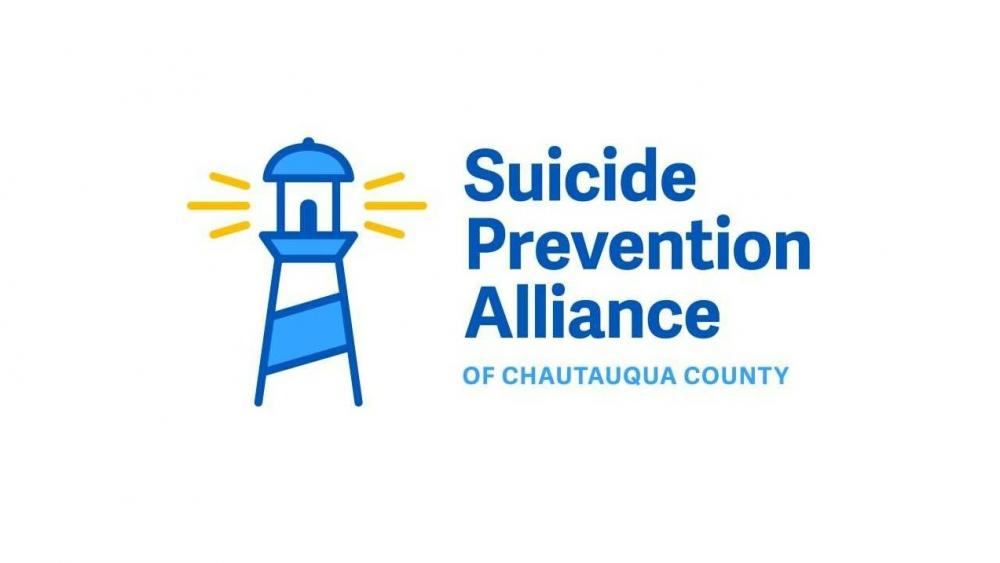 JAMESTOWN, N.Y. – Suicide is a leading cause of death in the United States, the 11th leading cause of death in New York State, yet suicide can be prevented. Volunteers from Chautauqua County are joining thousands of people who are gathering in communities across the United States to promote suicide prevention. The annual Jamestown Out of the Darkness Community Walk, hosted by the Suicide Prevention Alliance of Chautauqua County, will be held on Saturday at 11:00 a.m., on September 16, 2023, at Jackson Taylor Park.
This gathering will support the American Foundation for Suicide Prevention's (AFPS) education, research, and survivor support programs. In addition to raising awareness and funds to fight suicide, the walks give those who attend a chance to connect with others and know they are not alone, whether they walk in memory or, in support of a loved one, or in honor of their own mental health journey.
"Suicide touches one in five American families. We hope that by connecting with one another, we will draw attention to this issue and keep other families from experiencing a suicide loss. Our goal is to save lives and bring hope to those affected by suicide," said Carri Raynor, Alliance Director.
The Jamestown Out of the Darkness Walk is one of hundreds of events being held nationwide this year. Speakers at the Jamestown Out of the Darkness Walk will include Tiffany Rollek, AFSP WNY Area Director.
"This year, we want people to join us in walking to create a world without suicide." Said AFSP CEO Robert Gebbia. "By walking, you are helping AFSP make progress in prevention through research, advocacy, education, and support to those affected by suicide. I'm in awe of our courageous volunteers who are lifting their voices to inform local and national leaders of the support needed to reduce suicide and save lives."
The Walk is also a space of healing and a place to have honest conversations about mental health. The more we openly and directly talk about suicide, the more we can help to prevent it. In Spring 2023, AFPS launched a campaign called Talk Away the Dark. The campaign PSA shows the impact of simple, direct dialogue about suicide and how to initiate those conversations to save lives. Explore the campaign and what more you can do during September and beyond to make a difference by joining a local AFPS chapter, learning more about suicide, and advocating for legislation supporting prevention.
To donate or join this event, visit preventsuicidechq.com.
To learn more about suicide prevention and awareness in Chautauqua County, visit preventsuicidechq.com. If you or someone you know is experiencing a crisis, call 988 the Suicide and Crisis Lifeline.
The American Foundation for Suicide Prevention is dedicated to saving lives and bringing hope to those affected by suicide, including those who have experienced a loss. AFPS creates a culture that's smart about mental health through public education and community programs, develops suicide prevention through research and advocacy, and provides support for those affected by suicide. Led by CEO Robert Gebbia and headquartered in New York, with a public policy office in Washington, DC, AFPS has local chapters in all 50 states, DC, and Puerto Rico, with programs and events nationwide. Learn more about AFPS in its latest Annual Report, and join the conversation on suicide prevention by following AFPS on Facebook, Twitter, Instagram, and YouTube.