Vaccines provide important disease protection for adult as well as children. Recommendations for adults are based on a variety of factors including age, overall health status, previous vaccinations and medical history.
Recommended Adult Immunization Schedule
Immunizations are available in convenient locations and all are scheduled by appointment. Walk-ins accommodated whenever possible.
Available Vaccines
Available vaccinations for adult disease protection include:
Hepatitis A
Hepatitis B
Influenza
Measles, Mumps and Rubella
Meningitis (meningococcus)
Pneumonia (pneumococcus)
Polio
Tetanus, Diphtheria, Pertussis
Varicella (chicken pox)
Vaccines for travelers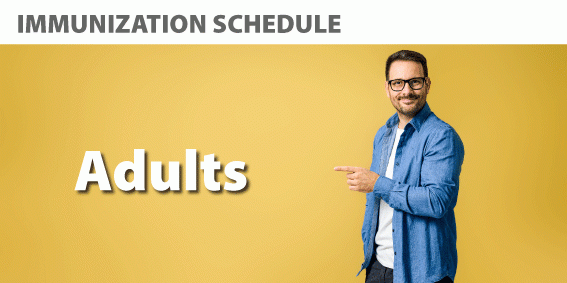 Travel Immunizations
Vaccines may be recommended to protect travelers from illnesses present in other parts of the world and to prevent the importation of infectious diseases across international borders. Which vaccinations you need depends on a number of factors including your destination, whether you will be spending time in rural areas, the season of the year you are traveling, your age, health status, and previous immunizations.  
More info
Local Option for Travel Immunizations:
Passport Health of New York State, Buffalo Branch (by appointment only)
Travel clinic in Erie County, New York
Located in: North Forest Office Space - Wehrle Commons Medical and Professional Park
Address: 2805 Wehrle Dr Suite 2, Williamsville, NY 14221
Phone: (855) 729-2479