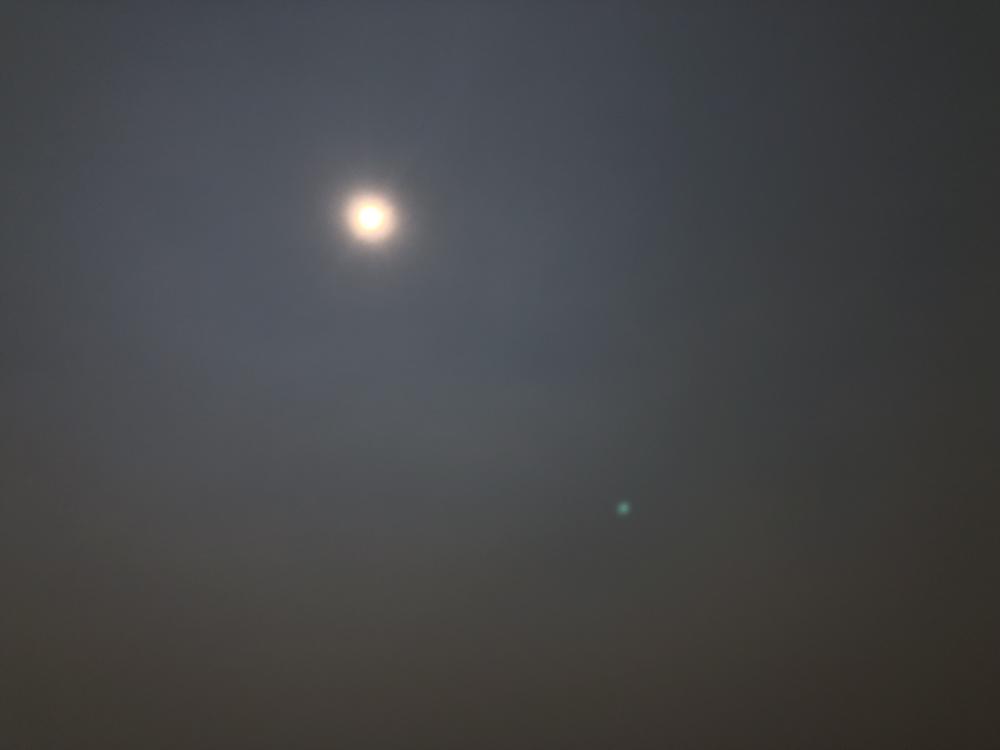 UPDATE:  AIR QUALITY ALERT 
It appears air quality within the western region of New York State has deteriorated in the late morning and early afternoon hours.  Please visit https://www.airnow.gov/state/?name=new-york as a resource for continued monitoring and use the following Air Quality Index (AQI) diagram as a guide:
The Heath Department strongly recommends staying indoors or limiting time outdoors if possible with AQIs greater than 150 or if the haze appears thick or you smell smoke.
"If you are physically able to smell smoke, there is a good chance the AQI is greater than 150" states Dr. Michael Faulk, M.D., Chief Medical Officer and Interim Public Health Director.  "Although these levels are unlikely to cause immediate or life threatening symptoms, there may be individuals who could experience worsening symptoms of their underlying respiratory disease."

###
MAYVILLE, N.Y. –The New York State Department of Environmental Conservation (NYSDEC) has issued an Air Quality Health Advisory for the Western Region of New York State .  The alert is due to smoke from Canada's wildfires that has streamed into the northeast, causing unhealthy air. 
Chautauqua County Health Department officials recommend residents limit time outdoors Wednesday and possibly over the next 1-2 days depending on the evolving diminished air quality levels, even for healthy individuals.  Individuals should consider limiting strenuous outdoor physical activity to reduce the risk of adverse health effects. The fine particuulate matter in the air may be considered "unhealthy for sensitive groups" according the the NYDEC. There are tentative predictions that tomorrow (June 8th) we may see worsening conditions with Air Quality Levels of >150 which may be considered "unhealthy" for the general population.
"Individuals with underlying respiratory illnesses, such as COPD, asthma, smokers, and additionally, small children and older individuals are especially susceptible to these changes in air quality and should try to stay inside as much as possible during this time." states Dr. Michael Faulk, M.D., Chief Medical Officer and Interim Public Health Director.
The National Weather Service Buffalo region office covering the surrounding area including Chautauqua County, issued the following statements in their Weekly Buffalo Briefing:
Widespread smoke and haze will continue through at least Thursday, and

possibly into Friday

Extensive smoke and haze will continue today through Thursday, resulting in poor air quality and reduced visibility

Smoke and haze still possible through Friday, with improvement expected over the weekend as the wind pattern changes over eastern Canada
"To reduce risk of exposure you can minimize the use of fans in windows and keep windows closed with air purifiers on if you have one." Faulk adds, "Warmer temperatures increase intensity so we are fortunate to have cooler temperatures this week."
Residents are encouraged to consult with their family physician for specific health concerns and visit the New York State Department of Environmental Conservation's website www.dec.ny.gov/chemical/8406.html and the New York State Department of Health's website www.health.ny.gov/environmental/outdoors/air/smoke_from_fire.htm for more information.