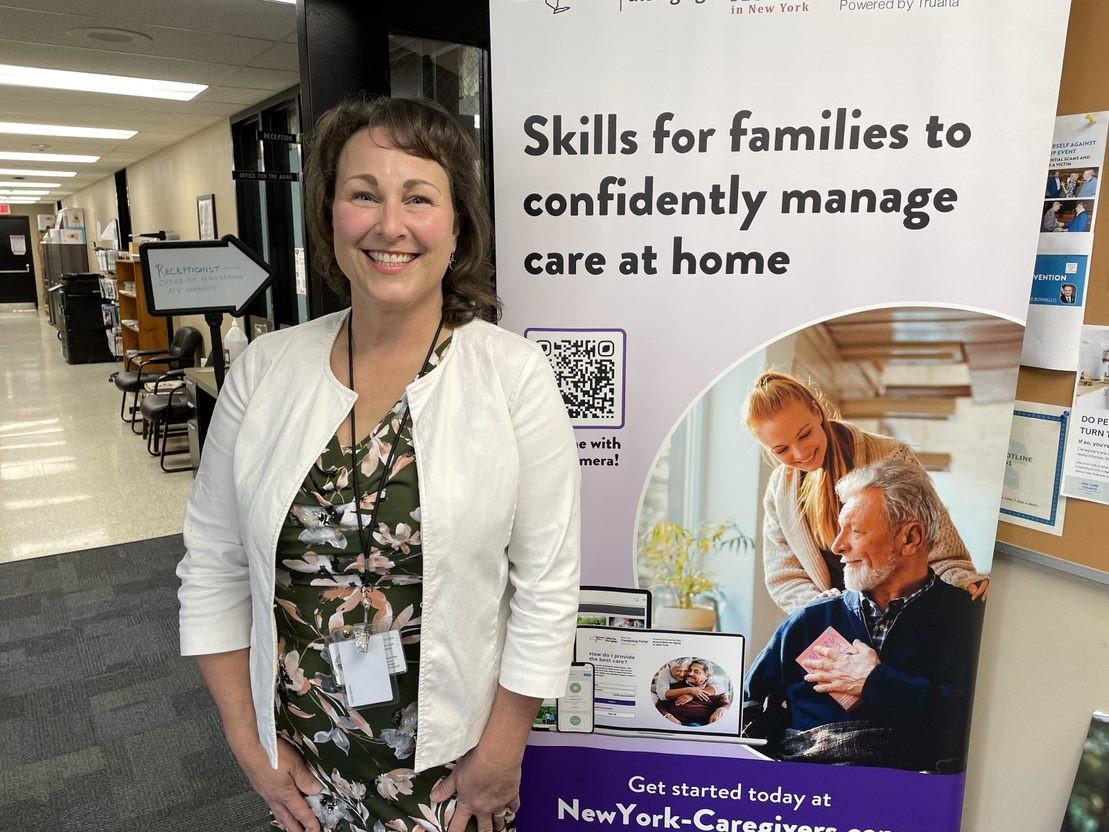 (Pictured: Dana Corwin, Office for Aging Services Deputy Director.)
MAYVILLE, N.Y. – A registered nurse with a long track record of caring for seniors across Chautauqua County has been appointed Deputy Director of the county's Office for Aging Services.
Dana Corwin, a Mayville, NY resident, first joined the Office for the Aging Services in 2008 as a registered nurse. Since then, Corwin has refined her skills and expertise to assist 1,000s of households across the county.
At the Office for Aging Services, Corwin has a hands on role advocating for her clients and connecting them with vital services and providing an emergency response when needed.
"We help them stay in the community," Corwin said. "While the role is non-medical, I see life through a medical lens. That's helpful, especially when dealing with an aging population."
Services, like Meals on Wheels and NY Connects, a helpline that breaks down technological and other barriers, which is not just limited to seniors, but those with disabilities or caregivers too.
"I like to refer to our team as knitting a 'quilt of care' as we identify any unmet needs of our clients and fill the gaps, either internally within county government or via our numerous partners," continued Corwin.
Corwin officially began the role in January 2023. She is a graduate of the Union Memorial Hospital School of Nursing and the Notre Dame of Maryland University, where she obtained her Registered Nurse training. Corwin also attended Bellevue University earning a Bachelor of Science in Nursing, as part of her undergraduate studies.
"I'm most of all proud and grateful to be able to help anyone in need," concluded Corwin. "This position brings a wonderful mix of work that is exciting and energizing. I look forward to serving the people of Chautauqua County and advocating for our parents and grandparents."