Chautauqua County Health Department is working for you!  Below is a list of services that we provide and links to more information
Nursing, Community Health, and Health Education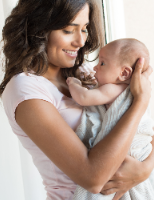 Nurse Family Partnership (NFP):  
NFP is an evidence-based, community health program that serves low-income women pregnant with their first child. Each new mom is partnered with a registered nurse early in her pregnancy and receives ongoing nurse home visits. It is a life-transforming partnership for the mom and child.  NFP is designed to improve pregnancy outcomes, children's  subsequent health and development and parents' economic self-sufficiency.
Welcome Home Baby:  This program provides every new parent in the county a one-time visit with one of our public health nurses.  Our nurses offer information on infant growth and development, safety, nutrition, immunizations and breastfeeding.  Information may also include lead poisoning prevention, especially in communities with old housing stock.  Families will also receive information for available programs offered in the community. These programs may include Early Intervention, Maternal/Infant Health Home Visiting, Parenting, Breastfeeding Support and many more.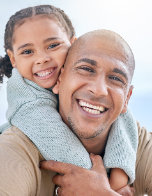 Early Intervention, Children's Health Homes, Preschool Special Education and Children and Youth with Special Health Care Needs Programs:  Serves children who have or are at high risk of developmental delays.  Early Intervention program serves infants and children from birth to age 3.  Preschool Special Education program serves children ages 3 to 5 and the Children and Youth with Special Health Care Needs program serves all ages from birth to 21 years.  Learn more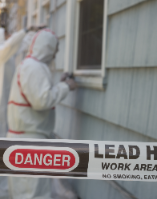 Childhood Lead Poisoning Prevention and Primary Prevention Programs: Provides lead poisoning prevention education, nurse case management, environmental investigation, lead hazard assessment, and abatement follow up activities.  Lead Primary Prevention provides free in-home testing, free renovation, repair and painting training, free paint and cleaning supplies for landlords and homeowners in the Jamestown area. This program has also procured $5M in HUD funds to remediate lead and unsafe, unhealthy housing. Learn more
Immunization Program:  Provides community immunization information for parents, area schools, day care centers, private provider offices and the public, free childhood  vaccinations to eligible children through the Center for Disease Control Vaccines for Children (VFC) program, and community outreach clinics to immunize groups at risk for vaccine preventable diseases. Learn more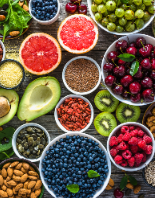 Chronic Disease Prevention: Provides no-cost assistance to communities, schools, employers, and organizations in making policy, systems, and environment-level changes to help prevent chronic diseases and improve community health outcomes. 
Cancer Services Program (CSP):  This program operates regionally, with grant activities carried out by St. James Hospital in Hornell, NY. CSP provides breast, cervical and  colorectal cancer screenings locally at no cost to individuals who do not have health insurance or have health insurance that does not cover these screenings, meet age and income eligibility requirements, and live in New York State.  Navigation assistance for cancer treatment is provided if indicated. Learn more
Opioid Overdose Prevention Program:  This program is designed to train community members, fire departments, and law enforcement agencies how to administer naloxone to an individual who has experienced an overdose. 
Correctional Health Program:  Program delivers holistic health care services with respect and care to individuals detained in the Chautauqua County Jail. The medical program ensures the provision of emergency, acute and basic medical/mental health care services to all incarcerated individuals in a timely manner.  Staff strive to prevent the spread of communicable diseases, prevent and treat chronic conditions, promote healthy behaviors, improve well-being and self-sufficiency and assist with linkages for success upon release. Learn more
Coroner Program:  Coroners respond to unattended, suspicious and accidental deaths in the community, refers cases to the Erie County Medical Examiner's Office for autopsy as appropriate, and completes the manner and cause of death sections of death certificates for appropriate cases. Learn more
Environmental Health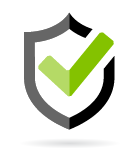 Inspection Services:  Staff issue permits and inspect food service establishments, temporary residences, campgrounds, mobile home parks, tanning facilities, body art facilities, public swimming pools, public bathing beaches, and public water supplies to ensure compliance with the New York State Sanitary Code.  Inspections identify conditions that could lead to communicable disease transmission as well as educate operators on best practices to protect public health and properly maintain facilities.
Drinking Water:  Bacteria testing services are available for public water supplies at our certified water laboratory.  Residents with private water supplies (wells, etc.) are offered guidance regarding appropriate water treatment & disinfection options.  Water specialists ensure public water supplies meet NYS Department of Health structural requirements and provide guidance for the supplies to comply with federal and state water testing requirements.  Staff oversee water operator certification.  Learn more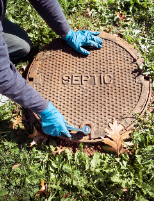 Onsite Wastewater Treatment Systems:  Regulates and oversees the design and installation of private and commercial onsite wastewater treatment systems to ensure proper installation. Learn more
Property Transfer Inspections:  Residential and commercial water supplies and onsite wastewater treatment systems are inspected at the time of property transfer.  Water supplies are inspected for structural safety, appropriate water treatment components, and indicator bacteria.  Wastewater treatment systems are evaluated to verify that sewage and wastewater concerns are addressed adequately and in compliance with current requirements. Learn more
Public Health Emergency Preparedness:   Staff prepare response plans and conduct drills to ensure all types of natural and manmade hazards, including infectious disease outbreaks, natural disasters, and incidents involving biological, chemical, or radiological contamination will be handled in the best interest of public health and safety.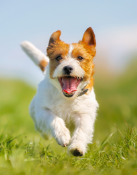 Rabies:  Staff investigate reports of animal bites to evaluate the potential risk of rabies exposure and offer guidance regarding necessary precautions and follow-up.  The Department offers free rabies vaccine clinics in collaboration with local municipalities for domestic dogs, cats, and ferrets.  Learn more